NRC events for the 2021 Contest Year
Due to the Covid-19 virus and the postponement of NARAM 62  from July 2020 to July 2021,  the 2019-2020 contest "year" has been extended to run through June of 2021. Therefore the current contest year is defined as starting August 5, 2019 through June 20, 2021.  All NRC launches for that time period will count as qualifying launches for NARAM 62 to be held in July of 2021.
The standard NRC events that you can compete in nationally for the 2019-2021 competition year (August 5, 2019 to June 30, 2021) are:
1/2 A Boost-Glider Duration
1/2 A Streamer Duration
1/2 A Helicopter Duration
1/2 A Parachute Duration
1/2 A Altitude (with altimeter)
B Payload Altitude
Per the USMRSC, NRC launches with scores to qualify for Event Specialist and National Awards for the 2019-2021 contest year can be held from August 4, 2020 (the day after NARAM-62) until June 30, 2021.
http://www.nar.org/contest-flying/competition-guide/nar-rocketry-competition/
For information on the new contest book, here is the link:
https://www.nar.org/wp-content/uploads/2017/06/USMRSC_2019.pdf
Goldendale 2021 dates for March, April which are two-day events, and May and June (one-day events) FAA paperwork has been submitted to the FAA. Once the confirmation certificate has been received, I will update the calendar to make them official.
Please register for the Virtual NARCON is you are a NAR member:
If you have any questions please feel free to contact:
Daniel Peirce did a remarkable job with the Semroc Saturn 1B rocket

http://wgvunews.org/post/national-association-rocketry-festival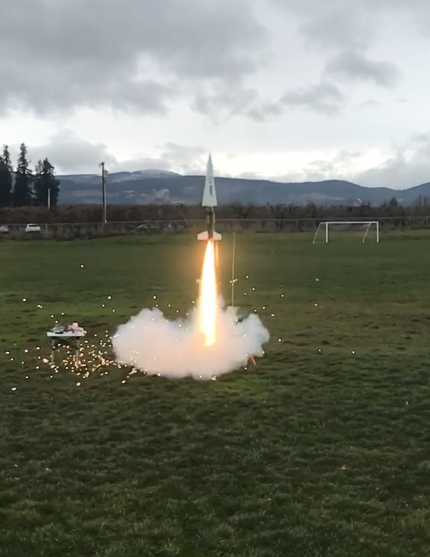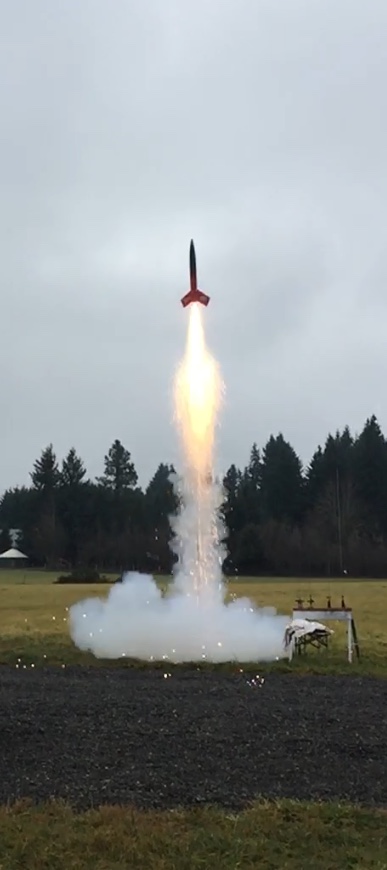 "Congratulations to Daniel Peirce for Certifying Level 1"
Daniel successfully launched his Mad Cow Honest John rocket on an H128-10W with great results: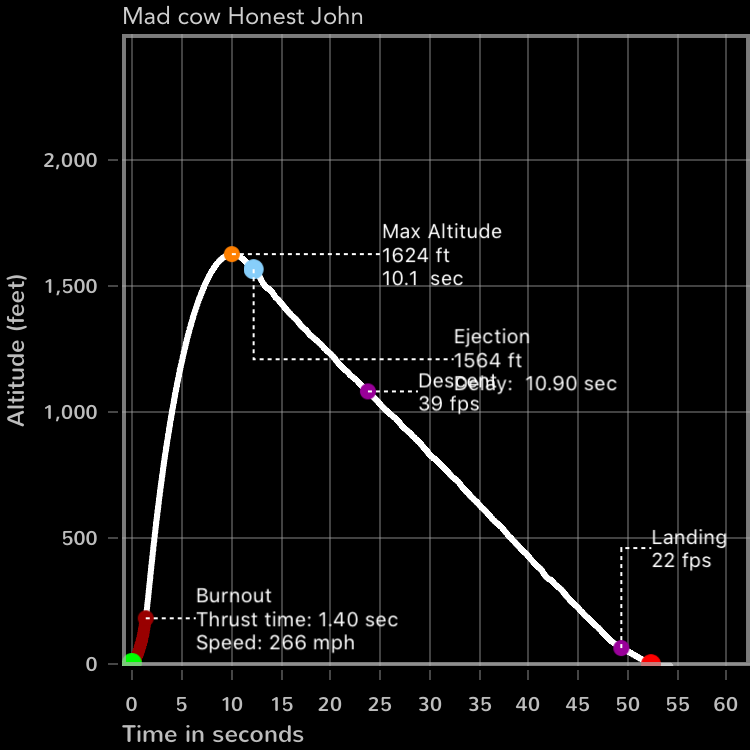 Welcome to the Gorge Rocket Club Section 790 website.
If you have any questions please feel free to contact me: Thompsonje@gmail.com
What is Thrust to weight ratio?
To safely launch a rocket the thrust to weight ratio should be at least 5 to 1
For example, if a rocket weighs 0.4 kg, and the motor has a thrust of 15 Newtons, is this safe?
Answer: The weight of the rocket is 0.4 x 9.8 = 3.9 N. Thrust is 15 N. The thrust to weight ratio is thus 15:3.9, or 3.8:1. This is less than 5:1 so the launch would be unsafe.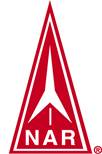 http://www.nar.org/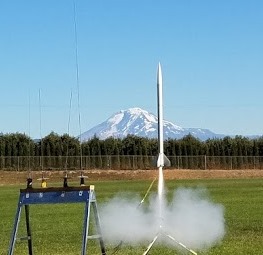 Its a beautiful place for the hobby of rocketry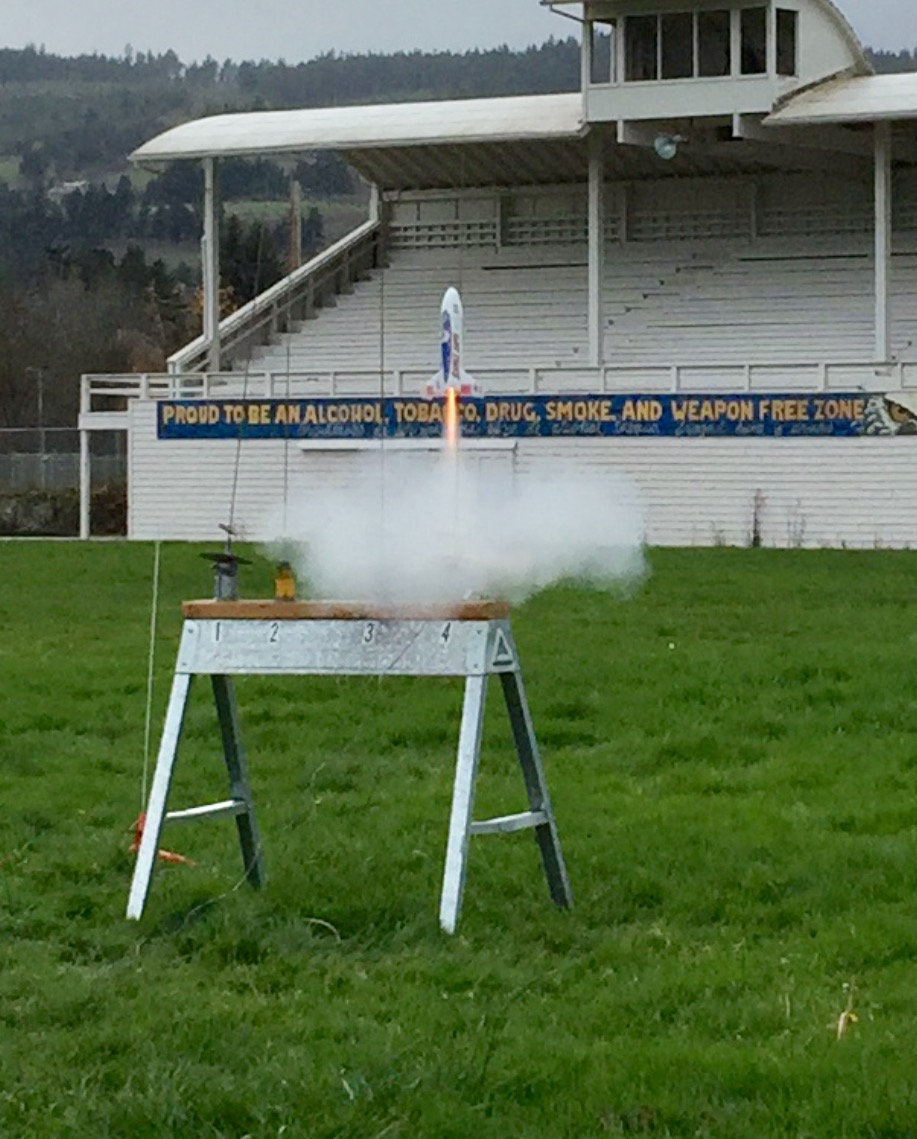 Rocket History Quiz:
early-rocketry-development-quiz
For the answers, email me:-)
If you have any questions please feel free to contact me: Thompsonje@gmail.com
High Powered Organization for those interested is:
What is this thing called World Space Modeling Championships:
Intro to rocketry part 1:
intro to rocketry part 2:
intro to rocketry part 3:
Propellant Types:
igniter installation:
Interesting site called "The Orbital Mechanics"
http://theorbitalmechanics.com/about/
Rocket Engineering and Science Technologies
1 Newton = 0.2248 pounds
1 Pound = 4.448 Newtons
Estes has a new video that demonstrates hiw their solid BP motors work: